About Our Principal Consultant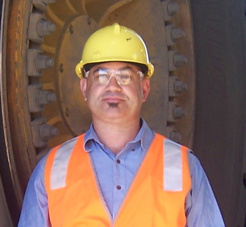 Jim Pashalidis has over 25 years of experience as a safety professional having held senior OHS / HSE/ EHS / HSEQ positions with Australian and multinational organisations.
In the last 14 years as a consultant, Jim has assisted a wide range of organisations in a number of industries including but not limited to; construction, civil, manufacturing, heavy industries, mining, aviation, defence, power utilities and power management (including wind farms), automotive, transport and distribution, service organisations, fire safety, cash-in-transit, air conditioning, high pressure jetting, agricultural, wine industry, hospitality, retail, aged care, child care, banking, public sector, government and local government.
Jim has a Masters' Degree in OHS and a Graduate Diploma in Industrial Education & Training. He is a Fellow Member of the Safety Institute of Australia, certified by Exemplar Global as a Principal Auditor.